Deltech Marine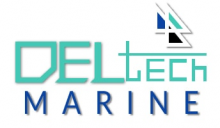 Company Strengths
Marine Generators & Marine Compressors & Marine Main Engine Spare Parts
& Marine Hydraulic Motor & Marine Hydraulic Pump
Company Data
Profile: Owner / Operator
Situation: India.
Region of activity: Worldwide


About Company

Deltech Marine is a Supplier&Exporter Of Marine Automatic Control Systems, Oil Mist Detectors, Oil Content Monitors,OMD/OCD, Smoke Detectors, Bilge Monitors, PPM Monitors, Automation-Measuring, Equipement Of
SCHALLER, DECKMA, DAIHATSU, GRAVINER, FELLOW KOGYO, BRANNSTROM, RIVERTRACE.

OUR SERVICE:
- Only OEM & GENUINE
- Best Condition
- Working Test Checked OK as per Manufacturer's Technical Specification & Operating Parameters
- Tested by Experienced ENGINEER (Specialist for above all)
- Update for Each Stage of Testing,Packing,Forwarding,Dispatch
- Best Price rate
- Short Notice Dispatch - Prompt Delivery

Deltech Marine is Genuine Supplier of Reusable Marine Control Systems Across Globe With our continuous best customer satisfying service. We are in the marine business since 1997. Don't hesitate, just try us!

Company advs:
Sell

Rivertrace Oil Content Detector OCD-CW-1 Piece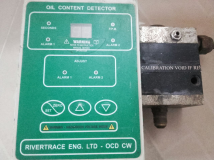 Supply Frequency : 50/60 Hz
Consumption : 10 VA Max Alarm
Degree of Protection : IP 55