Prime Maritech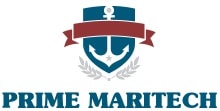 Company Strengths
Main Engine Spares & Auxiliary Machinery & Hydraulic Motors and Pumps
& Purifiers, Air Compressors & Fresh Water Generators & Overhauling, reconditioning
Company Data
Profile: Owner / Operator
Situation: India.
Region of activity: Worldwide


About Company

Prime Maritech has become the one of the leading exporters since 2013. We supply reusable marine machinery and spare parts obtained from world's one of the largest ship breaking yard, which is located on the west coastline of India. It is called as Alang Ship Recycling Yard.

We specialize in procuring, overhauling and reconditioning of Main Engine Spares, Auxiliary Machinery, Hydraulic Motors and Pumps, Purifiers, Air Compressors, Fresh Water Generators & Other Auxiliary equipments.

The skilled technical team at Prime Maritech is expert in overhauling and maintenance of marine engines. The engines and spares are added to our inventory only after full inspection.

Our stock-list is updated on a regular basis as we make regular shipments across the globe. The Prime Maritech maintenance department is augmented by our large inventory of marine spare parts.

We offer services in India, Middle East and the South East Asian countries by serving small, medium and large shipping companies.

Prompt service and competitive pricing is our hallmark and has won us the appreciation of several clients.
Company advs:
Sell

MAN B&W L 28/32 H spare parts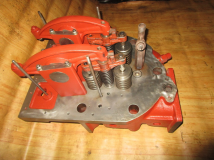 - Crankshaft for 6l , 8l , 9l , 28/32 h;
- Camshaft for 6l , 8l , 9l 28/32 h.