Industrial Separation Services Ltd.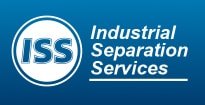 Company Strengths
Alfa Laval Westfalia separators & Sharples Pennwalt separators & Flottweg Pieralisi separators
& Seital Mitsubishi separators & Plate heat exchangers Decanters & Pumps Valves Purifiers
& Overhaul Plate heat exchangers & Refurbish separators, decanters & Alfa Laval BRPX213 Alfie400 & Alfa Laval WSB103 WSPX207 & Alfa Laval G2-60 MAPX204 & Westfalia SA20 OTC2 OTB2 OSA20 & Sharples P2000 3000 3400 35000 & Alfa Laval NX309 934 418 5060 & Alfa Laval MAB102 103 104 204 & Alfa Laval UVPX207 HMRPX614
Company Data
Profile: Seller / Repair
Situation: United Kingdom.
Region of activity: Worldwide


About Company

Industrial Separation Services specialise in the centrifugal separation and heat transfer industry. We supply all makes and models of both brand new and refurbished high speed separators, decanters and plate heat exchangers tailored to suit the individual needs of our clients. Control panels for the above can also be manufactured to order and to customer's specific requirements.
We have full workshop capability giving a wide range of services that include: metal spraying hardfacing, dynamic balancing, turning and milling, TIG and MIG welding.
ISS also stock a comprehensive range of genuine spare parts ready for immediate despatch throughout the UK and Ireland. Worldwide shipping is also available on request. Service Kits and Service Exchange Components, i.e spare bowls, shaft assemblies, fluid couplings etc, are kept in stock at all times and available 24/7. All spare parts come with a 12 month warranty on all non-wear items.

ISS have a large inventory of spare parts which are kept in stock at all times ready for immediate dispatch worldwide.
All our parts are sourced from OEM suppliers and come complete with warranty.
ISS specialise in the following manufacturers:
- Alfa Laval
- Westfalia
- Sharples
- Pennwalt
- Seital
- Flottweg
- Pieralisi

Products:
- Separators (ISS offer a full range of new and high quality refurbished separators for an array of industries. A full installation and commissioning service is available if required, and carried out by our on-site service team.)

- Decanters (ISS offer a comprehensive range of decanters suitable for a variety of industries. We can supply machines of varying capacities from all the leading manufacturers. All our decanters are refurbished to a high standard by our in house specialist engineers.)

- Plate heat exchangers (ISS can supply parts for all types of major brand plate heat exchangers (PHE). This includes nitrile, EPDM & Viton gaskets, as well as stainless steel and titanium plates all sourced from OEM suppliers. ISS also offer a full overhaul service for Plate Heat Exchangers where units are stripped to component part.)

- Other equipment (We can offer all makes and models upon request.
- Rotary Brush Filters
- Vibrating Screens
- Process Valves including – Back Pressure Valves, Shut-off Valves, CIP Valves
- Pumps – Rotary Lobe, Centrifugal, Horizontal Gear, Diaphragm, Multistage, Pressure Sets

Services: (Industrial Separation Services (ISS) offer a wide variety of both workshop repair and onsite services for high speed separators, decanter centrifuges and plate heat exchangers.)
- Workshop ñapabilities (ISS have a modern well equipped workshop which provides a wide range of services for all types of centrifuge repair.)

- Refurbishing (ISS offer a full range of refurbished separators, decanters and plate heat exchangers suited to a variety of industries. All our refurbished products are rebuilt to original specifications and rigorously tested by our specialist staff in our workshop.)

- Plate Heat Exchangers Service (ISS also offer a full overhaul service for Plate Heat Exchangers where units are stripped to component part.)

- Hire and Trial of Products (ISS offers a service where potential clients are able to hire/trial our available centrifuge modules.)

Company advs:
Sell

Alfa Laval MAB 104B-24 separator spares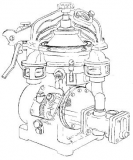 Spring, Snap ring, Pin, Sleeve, Bowl hood.
Delivery – 2 weeks.
Carriage - At cost.