AGV - Injectores Navais Unipessoal, LDA

Company Strengths
SKL NVD26 Stock & MAN 662VT2BF-140 S. & VEB Zwickauer 2S1-125C S.
& Ref compressor STAL S-64A S. & Ref compressor MYCOM F160LUD S.
& Turbochargers, pumps spares & Air compressors, boiler spares & Hydraulic, separator spares & Filters, Couplings & Clutches & Winches & Deck equipment & B&W Burmeister & Wain, MAN B&W & Deutz MAK DMR BMZ Sulzer SKL & Wartsila Russian engines MBH & SEMT Pielstick Skoda Volvo-Penta & MWM Yanmar
Company Data
Profile: Seller / Repair
Situation: Portugal.
Region of activity: Worldwide


Website: http://agv-lisbon.com
Company email: info@agv-lisbon.eu
Contact person: Eduardo Rodrigues . Comercial department (sales & orders)
Contact person via: eduardo@agv-lisbon.eu / T.+351212110450 F.+351212110451

About Company

Our company AGV more than 20 years successfully supplying spare parts and equipment for all types of marine vessels to all directions of the world.
We have a huge warehouse of spare parts - the largest in Europe, with a huge technical documentation library and provide technically competent and very competitive offers on the global marine spare part market.
The company has specialization to supplying spare parts for marine vessels which was built at 1970-90 years on shipyards of GDR (East Germany), USSR (Soviet Union), Poland, Yugoslavia, Finland, Spain, Portugal. In our large stock-list selection of marine spare parts we hold many major components for marine vessel equipment ranges where spares are no longer manufactured providing immediate availability at competitive prices. Today we successfully supply spare parts for new engines and equipments generation.
AGV has representation warehouse at port Sankt-Petersburg, Russian Federation for operational and urgent supply spare parts to all regions of the Russia.

Products:
- Original spare parts for ENGINE types (B&W Burmeister & Wain, MAN B&W, DEUTZ, MAK, DMR, MAN, BMZ, SULZER, SKL, WARTSILA, Russian engines, SEMT Pielstick, MBH, SKODA, VOLVO-PENTA, MWM, YANMAR)

- TURBOCHARGERS spare parts (BBC, MAN, PBS TURBO, SKBT, NAPIER, TCU TURBO, KBB)

- PUMPS spare parts (Freon Hermetic pump, Raw material technological pump)

- AIR COMPRESSORS spare parts (H. Cegielski, HATLAPA, SPERRE, VEB Kolditzer Kompressorenwerk, VEB Zwickauer Maschinenfabrik, Hamworthy, Russian, STAL, ATLAS COPCO, SAUER)

- AUTOMATIC OIL & FUEL FILTERS (Boll & Kirch, Alfa Laval Moatti)

- BOILER spare parts (ex.GDR boilers, Russian auxiliary boilers, Russian recuperation boilers, Poland auxiliary boilers, Rauma-Repola)

- FRESH WATER GENERATORS (EVAPORATOR / DISTILLER types) ex.GDR Fresh water generators, Russian Fresh water generators

- SEPARATOR spare parts (Alfa Laval, Russian, Kyffhauser separator, Westfalia separator)

- Refrigeration spares and equipments (GEA Grasso, SABROE, MYCOM, STAL Refrigeration, HOWDEN, BITZER, Danfoss, AWP, AWA, Mertik, Dybvad, VEB Kuehlautomar Berlin)

- Hydraulic spares and equipments (ORSTA hydraulic, Hydroster, Bosch Rexroth, PARKER, SUN hydraulic, HAWE, VICKERS, Sauer-Danfoss)

- Electric spares and equipments (ABB, ASEA, Autronica, BBC, EAW, EMA-Elester, ISKRA, Kongsberg, Moller , Oromax, Schneider, Siemens, Stromag, Telemecanique, VEB Elmo, VEB Kombinat Nachtichtenelektronik, VEB Schiffselektronik, Kidde)

- Winches & Deck equipment spare parts (Ibercisa, KGW Marine, Rapp Hydema, Rolls-Royce, Towimor)

- Couplings & Clutches (Lohmann and Stolterfoht, KWD, Rotex, Stromag, Vulkan)
Company advs:
Sell

MAN B&W 662VT2BF-140 Diesel Engine spares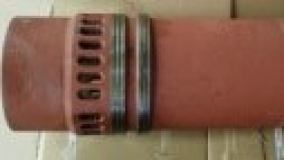 ring, Spring, O-ring, Cylinder cover, Piston crown, Piston skirt,
Nozzle, Exhaust valve body, Fuel injector, Fuel pump housing with

Sell

SKL NVD 26-A2 Diesel Engine spares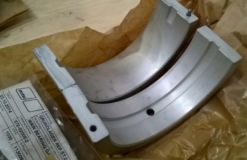 Piston pin bush, Cylinder head, Valve spring, Fuel injection valve,
Gasket, Bearing, Camshaft bearing, Roller, Gasket, Pressure valve,

Sell

Volvo Penta MD-50A Diesel Engine spares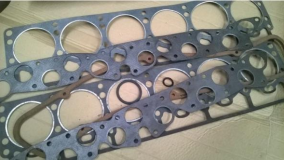 Gear, Spring, Valve plate, Gasket, Bush, Rocker assy, Valve seat, Valve
guide, Rod, Axel insert, Push rod, Pin, etc.

Sell

VEB Zwickauer 2S1-125C complete air compressor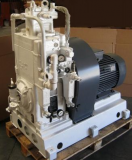 Capacity: 80 m3/h
Pressure: 35 kp/cm2
Power: 17,5 kW
Speed: 710 rpm
Electric motor KMR 200M8, 21/20kW, 45/42,5A, 730 rpm, 380V, 50Hz.

Sell

NCVS 63/30 (ÍÖÂÑ 63/30) sea water pump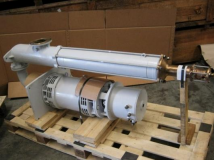 Capacity: 63 m3/h.
H=30 m.
Electric motor ÀÌÏ 61-2 Ì302 ÎÌ5, 11kW, 22,4A, 2900rpm, 380V, 50Hz.