Accurate Ship Spares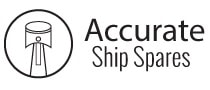 Company Strengths
Marine engine spare parts & Air Compressors & Refrigeration Compressors
& Separators, Purifiers, Pumps & Turbochargers, Hydraulics & Oil Mist Detector
& Oil Content Meter & Diesel Engine Governor & Engine Control System
Company Data
Profile: Seller / Repair
Situation: India.
Region of activity: Worldwide


About Company

We are suppliers of new, used and recondition Marine spares such as Automation and Instrumentation, Engines and Spare Parts, Ship Machinery, Equipment's and Equipment's Spares Parts.
We can supply wide range of genuine machineries and spares in good & re-usable condition. Our source of procuring new and second-hand spare-parts is the alang ship breaking yard, one of the largest ship breaking yard in the world. We ensure quality of the product by testing & overhauling our products.

Products:
1. Marine engine spare parts of most known makers:
MAN-B&W, Sulzer, Wartsila, Mak, Deutz, Pielstick, Mitsubishi, Daihatsu, Yanmar, Bergen, Niigata, Himsen, Allen, Stork, Fiat, MWM, Hanshin, Caterpillar, SKL, Ruston, Paxman, Mirrlees, Alco, ABC, Crepelle, Nohab, Ingersoll Rand, TDI, Ball & krich, Alfa Laval, GEA etc.

2. Air Compressors: Sperre, Hamworthy, Tanabe, Hatlapa, J.P.Sauer, Atlas-Capco, Ingersoll-Rand

3. Refrigeration Compressors: Carrier, Sabroe, Daikin, Bitzer, Stal, York, Bock, Trane, Mycom, Copeland

4. Separators - Purifiers: Alfa Laval, Westfalia, Mitsubishi

5. Pumps: Grundfoss, Shinkokinzoku, Hamworthy, Naniwa, Heishin, KSB, Desmi, Iron, Teikoku, Kvaerner, Thune-Eureka, Kawasaki, Taiko-Kikai, Merce

6. Turbochargers: MAN-B&W, ABB, Mitsubishi, IHI, Napier, Holset, PBS, KBB

7. Hydraulics: Kawasaki-Staffa, IHI, Mitsubishi, Fukushima, Rexroth-Hydromatik, Ulstain-Norwinch, Hagglunds, Nachi, Vickers, Denison, Parker

8. Oil Mist Detector:
- Kidde Graviner: Mark 4, Mark 5, Mark 6, Mark 7
- Daihatsu: MD-SX, MD-9M, MD-9
- Schaller: Visatron VN 215/87, Visatron VN 215/87 EMC, Visatron VN 215/87 Pulse, Visatron VN 215/93, Visatron VN 115/87, Visatron VN 115/93

9. Oil Content Meter:
- Deckma: OCD, OCD-1M, OCD-2M, OMD-21, OMD-11, OMD-2005, OMD-2008
- Rivertrace
- Fellow Kogyo: Focus-1500 C, Focus-1800 C
- Branstrom: Bligmon 488

10. Diesel Engine Governor and Engine Control System:
- Woodward: SG series, UG series, PGA Series, EGB, Woodward Engine Control System
- Diesel Kiki / Zexel: RHD-6MC, RHD-8MC, RHD-10MC
- Nabco: MG-800 Control System
- REGULATEURS Europa
- Hydraulic Governor System
- Electronic Engine Control System
Company advs:
Sell

Sulzer RTA 58 and Sulzer RTA 62 New Piston Rings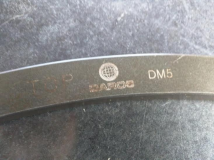 Quantity of Piston Rings: RTA 58 - 4 Nos.; RTA 62 - 16 Nos.
Condition: New, Taken from the ship spares.
Delivery: Immediate, With confirm oder (Ex Works India).
Price: 125 USD Per Nos, Ex Works India.