Tech Marine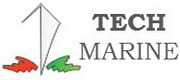 Company Strengths
Main engine spare parts & Diesel generator and spares & Turbocharges and parts
& Hydraulic and its parts & Navigation Equipments
& Air Compressors & Oil Purifiers & Boilers and Burner's & Pumps & Sewage Treatment Units & Vacuum Toilets & Fresh Water Generator & Incinerator & Ship Cranes and Spares & Chilling Compressors
Company Data
Profile: Seller / Repair
Situation: India. Marine Suppliers In, Marine Suppliers General Trading LLC
Region of activity: Worldwide


About Company

Tech Marine. India. Established as marine export company in 2003. Tech Marine delivers best quality second hand or refurnished marine & industrial goods to the customers worldwide. Offer: Spare parts supply for main and auxiliary engines, compressors, coolers, pumps, deck machinery and electrical equipment. Technical management of the vessel in operation. Carrying out of any kind of ship's repair. Associated: Marine Suppliers Inc (India) and Marine Suppliers General Trading LLC (Dubai).
Company advs:
Sell

TTS Crane - 70 T - CCLKO_2000-70-36,5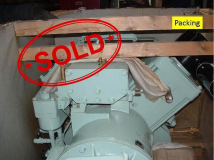 Approx. Total Weight 130 Tons.
Test Certificate no : E 170254 (see PDF file)
Price: 550,000 USD EX WORKS INDIA.