Qinhuangdao Shuangpu Mechanical and Electrical Equipment Co., Ltd.

Company Strengths
Shaanxi Diesel, Zibo Diesel & Hudong, Henan Diesel & MAN B&W, Sulzer, Yanmar
& Daihatsu, Pielstick
Company Data
Profile: Seller / Repair
Situation: China.
Region of activity: Worldwide


About Company

We supply Genuine marine diesel spare parts which made in China.
For Example:
a. SHAANXI DIESEL ENGINE HEAVY INDUSTRY CO.,LTD,
b. ZIBO DIESEL ENGINE FACTORY
c. HUDONG HEAVY MACHINERY CO.,LTD
d. Shanghai shipyard.
e. Henan Diesel Engine Industry Co., Ltd

We supply OEM (Original Equipment Manufacturer) spare parts with lower price, because of our bulk orders with factory in many years.

MAN B&W, SULZER, YANMAR, DAIHATSU, PIELSTICK ect.
Company advs:
Sell

ABB VTR-714 Bearings (Stock)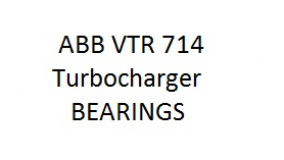 ABB VTR714 Bearing $8900/PCS.
Location: Switzerland