Kinetic Services Pakistan (Pvt.) Ltd.

Company Strengths
ABB Turbocharger VTR 564 P32


Company Data
Profile: Seller / Repair
Situation: Pakistan.
Region of activity: Worldwide


Website: http://www.kspak.com
Company email: info@kspak.com
Contact person: Syed Salman Tirmizi .
Contact person via: info@kspak.com / M.+9203002574767 T.+920215311858 F.+920215311860

About Company

Kinetic Service Pakistan (Private) Limited, Is a compnay specializing in the sourcing and supply of standard and customized products to the industrial markets of Pakistan, with major foucs on Oil & Gas, Petroleum Refining, Pharamaceuticals, Petrochemical, Power, Fertilizers, Cement, Checmical and Texitle Industries.

Branch Office: United Kingdom
Company advs:
Sell

ABB VTR-564P32 Turbocharger spares for sell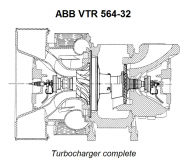 Ring, Burst Protection, Bearing Bush, Oil Pump, Gasket, O-Ring, Sealing,
Locking Plate, etc.