Bergen & Rolls-Royce Diesel Engines and Spare parts
Bergen Marine formerly is a part of Rolls-Royce Marine Power Operations (it was merged into Tognum in July 2013, after Tognum had become a 50/50 joint venture between Rolls-Royce and Daimler AG).
The Bergen marine diesel ranges:
Powers 1200 kW - 8000 kW - Bergen K, Bergen C and Bergen B32:40 series.
Powers 1190 kW - 8750 kW - Bergen KG 4.2 and Bergen B35:40 series.
Popular B Series is a twenty-year-old (est. 1986).
Bergen diesel engine spare parts offers
Sell

Bergen KVGB 12 Diesel Engine Spares (New, Genuine)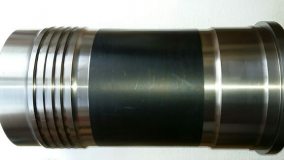 Liner, Filter Element, Piston Ring Set, Conrod Bush, Bearing, Plunger
Element Pump, Valve, Fuel Pump, Injector, Gasket, etc.

Sell

Bergen KRG 6 Diesel engine used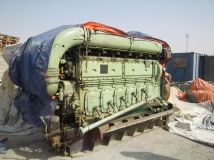 Year: 1992.
Speed: 750 RPM.
Expected Price is. USD.23,000/- Ex Works. UAE.