Marine auxiliary equipment complete and spare parts
Use menu below to choose appropriate equipment or accessories.
Spare parts for marine auxiliary equipment and equipment complete offers
Air Compressor Hamworthy (Hatlapa) V375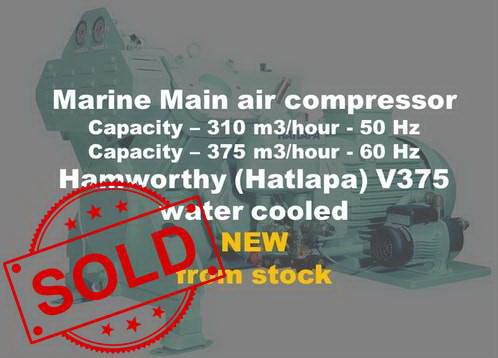 NEW Marine Main air compressor FROM STOCK (2 sets)
Hamworthy (Hatlapa) V375 water cooled air compressor
Capacity - 310 m3/hour - 50 Hz
Capacity - 375 m3/hour - 60 Hz
Classification Society ABS



SOLD
Turbocharger spare parts and service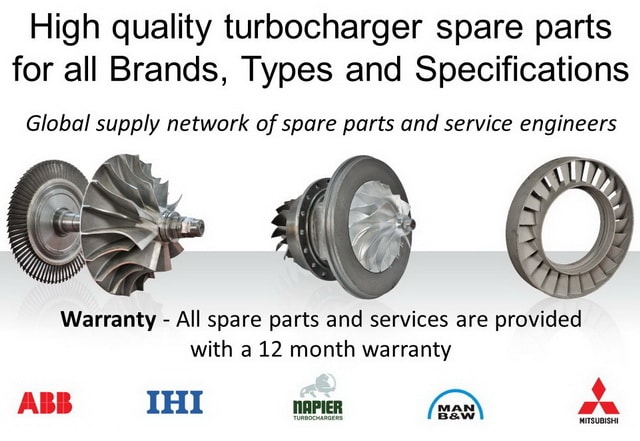 Turbocharger spare parts for the following Brands and Types:
ABB: VTR series - 0/1/4, TPS serie -D/-E/-F, TPL series -A/-B/-C
IHI: RH series, AT series, RU series
MAN B&W: TCA series, TCR series, TCX series, TCP-PTG series, NR series, NA series
MITSUBISHI: MET S, SA, SB, SC, SD, SE series, MET MA, MB series, MET SRC series, MET SRII series
NAPIER: 7 series, 5 series
See Data, more photos and documents in PDF file.
See company website.
Mobile Diesel Air Compressors AIRMAN Design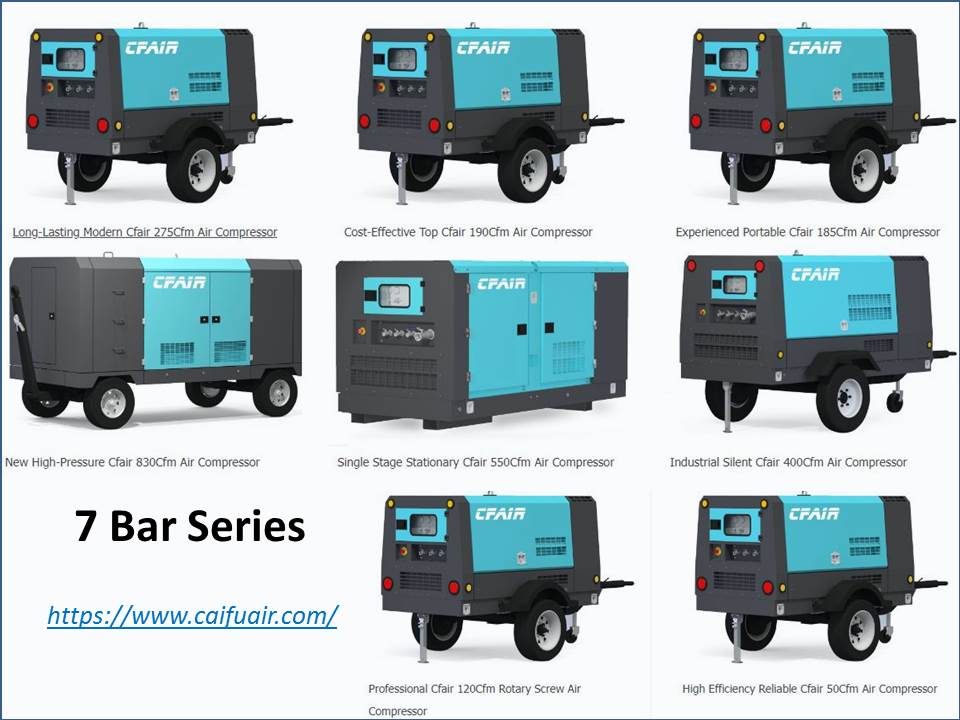 Hangzhou Caifull Precision Machinery Co.,ltd. (CFAIR COMPRESSOR)
Working pressure: 7 bar
Engine type: Diesel
Condition: New production
See full data and details: 50-850CFM @7Bar
Direct contact with seller: Pic: Hellen / email: helen@caifuair.com