Brovertek Group Ltd.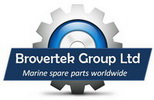 Company Strengths
MAN MC engine spare parts & MAN 32/40 spare parts & MAN 32/40 cyl covers recondition
& RTA engine spare parts & MAN 4 stroke spare parts
& Alfa Laval separator spares & Westfalia separator spare parts & MAK engine spare parts & Daihatsu engine spare parts & Yanmar marine engine spares & Hanshin diesel spare parts & CHN Pervomaiysk spare parts & Pumps spare parts & Diesel engine manuals & Diesel engine parts catalogs
Company Data
Profile: Seller / Repair
Situation: Ireland . Burgas Stoke in Free Zone
Region of activity: Worldwide


About Company

Key Persons:
The owner Viktor Knyazyev has more than 40 years experience in the marine field and more than 20 years in spare parts business. He was a head of representative office of the MAN B & W in Ukraine (see more information on the website http://marengine.com).

Vitaliy (responsible for marine spare parts and equipment) is a skilled engineer with more than 20 years' experience in the maritime & industrial industry. He was repair superintendent in Wartsila company.

Konstantin assists Victor and Vitaliy. Also he is responsible for websites and our technical library.

Brovertek also deals with marine spare parts and equipment for
Crankshaft for diesel engine
Cylinder cover for diesel engine
Cylinder cover recondition
Piston and Piston crown
Piston crown (head) recondition
2 stroke engine Exhaust valve recondition
Spare parts for marine air compressors
Spare parts for refrigerator compressor

The company can consolidate spare parts from various suppliers in Bulgaria (Burgas free zone) to minimize agent fee for delivery and custom formalities.

Company advs:
Sell

CHN 25/34 Pervomaysk diesel Spare Parts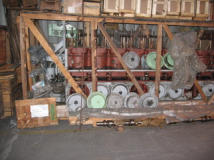 intermediate gears.
2) Water Pumps left and right model. Iron and Bronze Bodies.

Sell

MAN L32/40 Cylinder covers & Other Spare Parts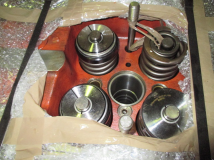 Option 2. Cylinder heads assembled with new valves, springs, rotocaps (can be sold without valves, springs, rotocaps - bare head only).
If necessary, Class certificate can be issued for extra charge.