CATERPILLAR Diesel Engines and Spare parts
Caterpillar diesel is widely used in the marine industry as propulsion engines and as diesel generators. They are used both on commercial ships and on yachts and pleasure boats.
We and our partners can offer a wide range of original, OEM, OE, and recondition spare parts for caterpillar marine engine.
Caterpillar diesel engine spare parts and complete restore engine offers
Sell

Caterpillar 3516 STD Diesel Engine for sell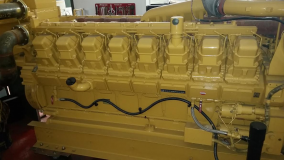 Serial number 25Z01100. 436,9 working hours. There are 3 pcs: in Texas,
Winsconsin and Alberta. Price from 193,000 to 212,000. Less than 1500

Sell

Caterpillar 3618 Cylinder Head new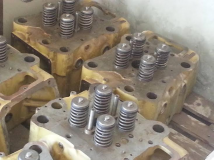 Egypt).
It's new and the total actual purchase cost is $ 200000.
Shipping from the city of Suez from 15 to 30 days.
Delivery will be in Suez city Egypt with all documents after your check.