Manafie International for Navigation & Marine Services Co.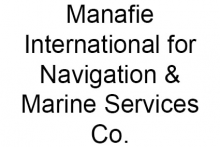 Company Strengths
Caterpillar 3618 Cylinder Heads


Company Data
Profile: Seller / Repair
Situation: Egypt.
Region of activity: Worldwide


Company email: mohamed_saude_m3@yahoo.com
Contact person: Mohamed Abayazied Mostafa . Logistics & Operation Officer
Contact person via: mohamed_saude_m3@yahoo.com / T.+201014464464 T.+201129666333

About Company

Our company was working on marine services in Cairo Egypt. As Manafie international trade & Devl. Co. branch of Manafie Saudi Arabia one of Naghi group of companies. Due to drop on marine transport business between Saudi & Egypt the owner decide to close the business in Egypt. So every thing related to Manafie is closed.
But the company still registered in Saudi & Egypt also.

Company advs:
Sell

Caterpillar 3618 Cylinder Head new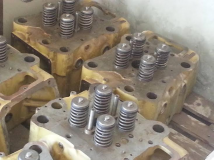 Egypt).
It's new and the total actual purchase cost is $ 200000.
Shipping from the city of Suez from 15 to 30 days.
Delivery will be in Suez city Egypt with all documents after your check.