Complete Diesel Engines and Spare parts
Use menu below to choose diesel engine producer what are you looking for
Complete Diesel Engines and Spare Parts offers
SULZER RTA 52U SPARE PARTS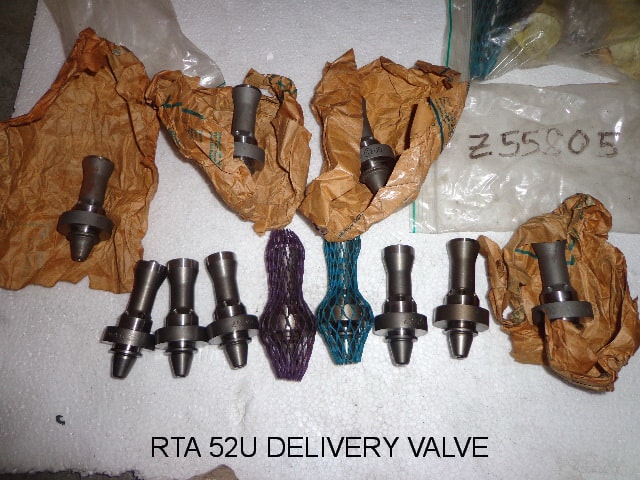 DAIHATSU D28 SPARE PARTS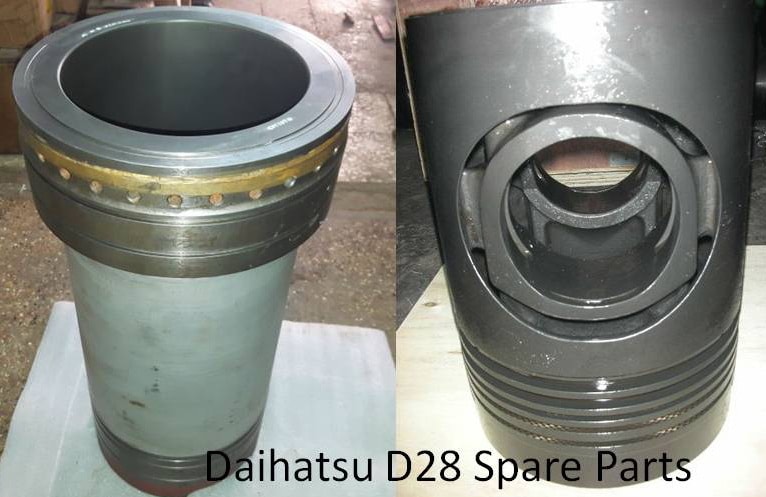 3 Set emergency gensets with Volvo Penta diesel D16-MG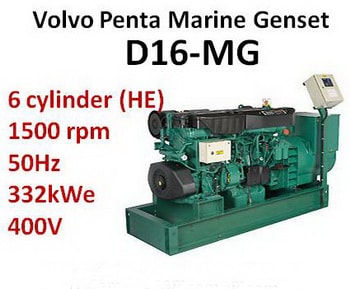 Emergency genset with Volvo Penta diesel D7A T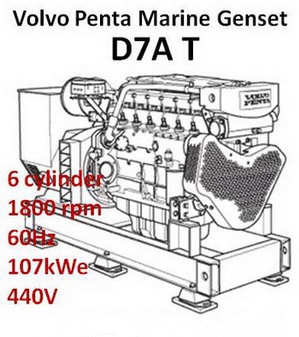 Diesel Generator:
VOLVO PENTA D7A T. 2009 year. RINA classification.
4-stroke, direct-injected, turbocharged, diesel engine with aftercooler
1800 RPM / 60 Hz
6 Cylinder in line
Head Exchanger Cooling System (HE)

For seawater and central-cooled Gensets
Engine-mounted tubular head exchanger with expansion tank
Belt driven centrifugal freshwater pump
Crankshaft power HE cooling: 122 kW
FOC 50%: 226 g/kWh
FOC 75%: 216 g/kWh
FOC 100%: 215 g/kWh
Download PDF file with engine data and details.
See company profile and contact details.