MIRRLEES BLACKSTONE Diesel Engines and Spare parts
Mirrlees Blackstone is a part of MAN diesel & turbo.
Today UK company "MAN Diesel & Turbo UK" is the worldwide after sales service provider for the entire Mirrlees Blackstone old engine range: K and KV series, MB275, MB430, EMK1, EMK2, EMK2 V, MB190, Blackstone marine gearboxes.

New and reconditioning Spare parts offers for Mirrless Blackstone diesel engine
Sell

Mirrlees Blackstone ESL 4 & Mirrlees Blackstone ESL 6 spares

Rocker Arm Assembly Complete, Injector, Fuel Pump, Valve Guide, Nozzles, Main Bearing, etc.
See PDF file with a complete list of spare parts and their number and photos (quality).

Sell

Mirrlees Blackstone K Major Diesel Engine spares (New)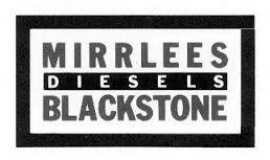 Valve, Crown, Nozzle, Bearing, Bush, Rocker, Oil Ring, Piston Ring, Valve Seat, etc.
For all list of spares, quantity and other information see attached PDF file.
Sell

Mirrlees Blackstone KV16 Bedplate and Crankshaft (Reconditioned)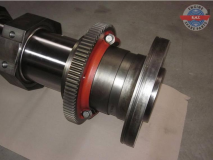 - Bedplate for Mirrlees Blackstone KV16 - 1 PC
- Crankshaft for Mirrlees Blackstone KV16 - 1 PC
This spares are reconditioned and have GL Test Certificate.